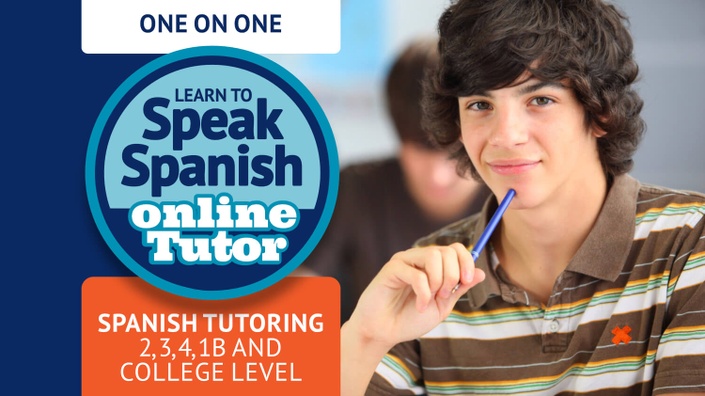 One on One Online Tutoring for Spanish 2, 3, 4, IB and College Level
Master all skills. Become fluent. Accelerate learning.
Imagine your teen:
Feeling confident communicating in Spanish
regardless of the chapter or topic.
Improving ALL skills and class performance.

Completing homework ahead of time.
Preparing weekly for the IB exam
Enjoying learning and spending less time feeling overwhelmed and stressing out about Spanish.
It is possible with the support of a certified-experience
online Spanish teacher and IB trained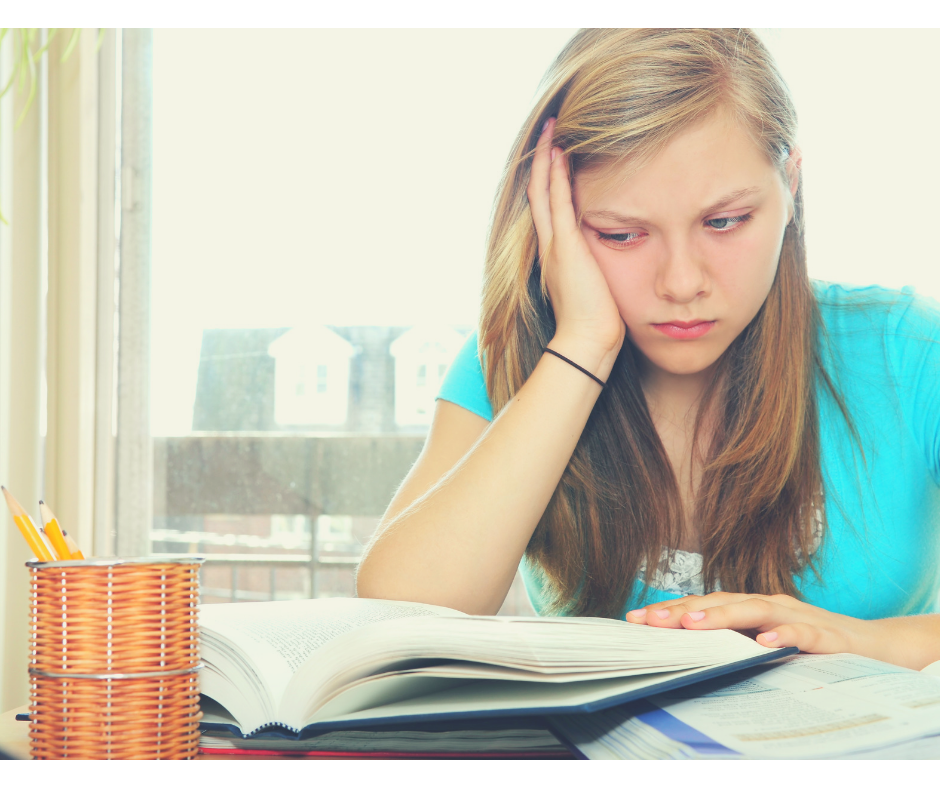 Your student does not have to figure out Spanish alone!
One on one Tutoring Benefits:
Email access during the week to a certified Spanish teacher to meet immediate learning needs

Focus on working on solving specific learning challenges and weakness

Homework support and revision

Class projects feedback and support

Be ready for the B examination SL/ HL: Oral, writing and reading components

Prepare, practice and review for oral and writing examinations

Increase and improve communication on weekly basis

Access to a certified-native speaker, experience teacher

Mindset coaching to improve confidence, overcome nervousness and perform better

No driving needed. Connect easily anywhere

Be coach by enthusiastic and knowledgeable instructors
What students and parents are saying:

IB Spanish was a very difficult class. I struggled with it and it was my hardest class at school. While I struggled with most aspects of Spanish, my biggest challenge was the oral aspects. It was very difficult to talk and listen to others talk.Tutoring had drastic improvements to me in my Spanish class. Prior to tutoring, I was maintaining a B/B- range. She gave me the confidence in my oral projects and helped me prepare for writings. By the end of the year, I was fortunate enough to obtain an A-.
Drew, IB Student
Educational Solutions made all of the difference for our son! His grade literally went up and entire letter in the first two weeks. The on-line platform was easy. With the pressure off, he even started enjoying Spanish! Thank you so much for helping us through this.
Brandon and Shelley Smith, Happy Parents

Sra. Morato was a great teacher for me. I was often confused and anxious about the content. She was patient, helpful, and explained things really well. I like her techniques to help me remember important concepts that I use in my Spanish class on a regular basis.

Luke, A Successful Student
I would absolutely recommend Mrs. Morato for tutoring. Her ability to facilitate my daughter's to make a complete turnaround in Spanish 1 and 2 has been incredible. The tutoring sessions were tailored specifically to meet her needs in Spanish vocabulary and grammar usage, as well as overall improvement in her class. The results were evident in the classroom as our daughter demonstrated a greater level of confidence in her ability to speak and write Spanish. Really happy we found Mrs. Morato!
Mrs. Nataliya
Both of my sons worked with Sra. Morato. She provided an environment for the boys to take risks, ask questions and seek help. She has helped them through three years of Spanish. They are both A students and would not have been without her guidance and wonderful teaching style.

Mrs. Marci
Reserve your spot today for 2019-2020 School Year
One on one tutoring spots are very limited
Frequently Asked Questions
What payment options I have?
Once you enrolled payments are charge automatically every month.
How registration works?
Step 1 - Registration and payment Step 2- Students completes the student' profile and questionnaire form. This process is helpful to tailor sessions based on students needs. Step 3- The instructor will send the instructions on how to join the session.
What happens if my student misses one session?
There will be an opportunity for a makeup session. Student or parent needs to write at
[email protected]
24 hours prior to the session. It is important to respect the instructors time. Not showing up to a session without prior communication it is unacceptable.
How would my teen connect with the teacher?
We use the best virtual meeting solutions to meet with Students. It allows us to see the student, share materials, write, chat and much more.
Your Instructor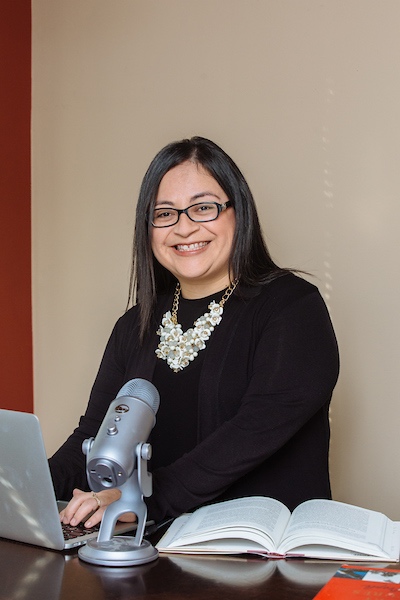 Certified-Native speaker Spanish instructor, M.A.Ed. in online learning and Online Curriculum Designer. Former Public School, where she taught for 16 years Immersion/ IB Spanish classes. Sra. Morato has been teaching and coaching students how to speak since 1996. She helps homeschool parents educate bilingual children even when they do not speak Spanish through her online program and courses (K-12th). She helps students learn Spanish better by providing a clear learning path and methodology to gain fluency, and fall in love with the culture. In addition, she is a bilingual consultant and a homeschool ambassador to the Hispanic community. Homeschool mom, born in Guatemala and married to her wonderful husband who is from Bolivia
About Sra. Gonzalez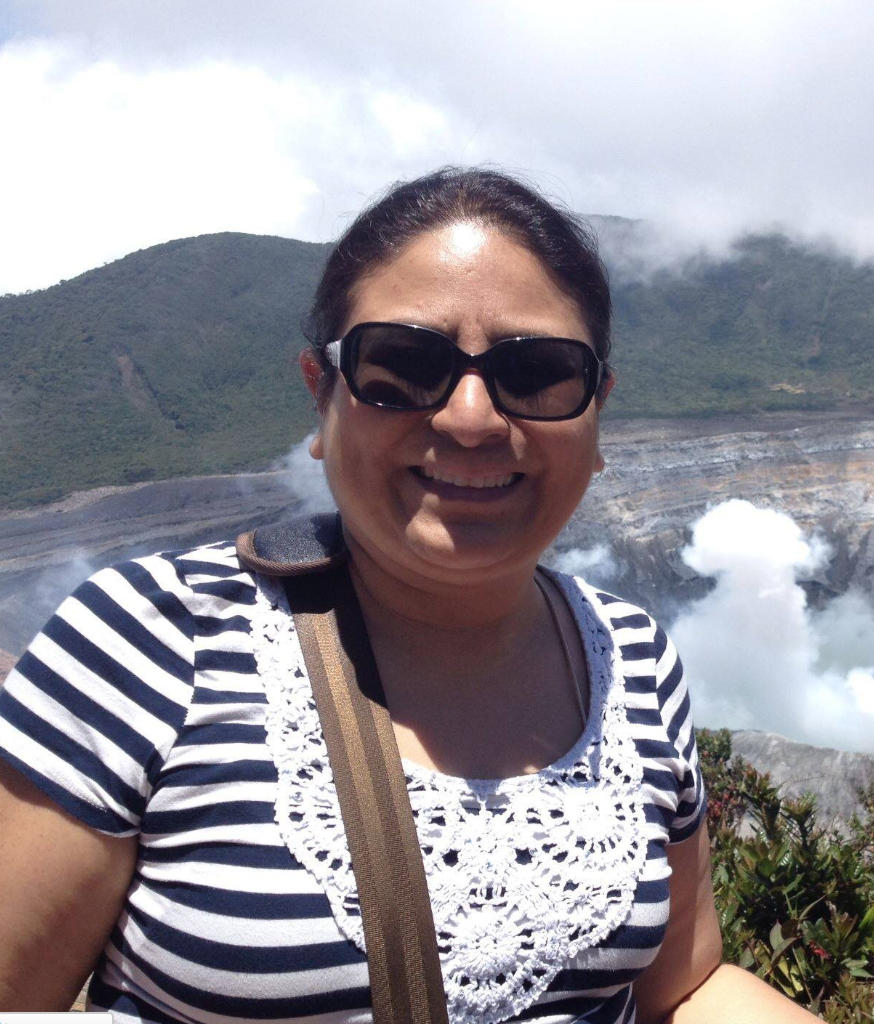 Spanish certified- native speaker with a M.A. in Spanish. Current FCPS IB Spanish teacher and Spanish 1-3 teacher. Experience teaching and tutoring all levels. Former Northern Community College Spanish professor.
Do you want to chat with me to talk about your student's current struggles?
Write me at [email protected]
I can help you decide what is the next your student can take to improve her or his Spanish performance.