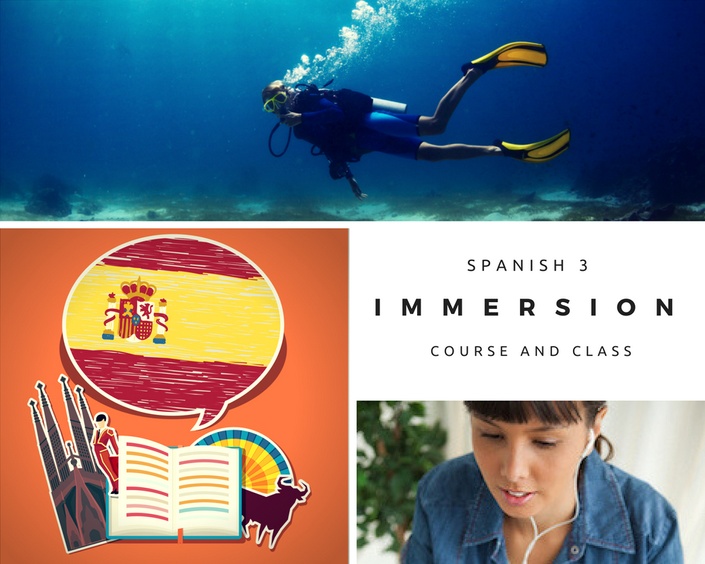 Spanish 3 Immersion Course and Class
Immerse in the language and make Spanish part of your every day life.
Homeschool Parents!
Do you want your child to become bilingual?
Are you looking for an immersion class so YOU can give your child an immersion experience?


Give your High School child an immersion education experience in Spanish to
- Keep building the language skills
- Make Spanish part of your child's daily life
- Keep gaining confidence
in a proven online course and class with Expert Support from a Certified-native speaker Spanish Teacher.
I can help!
My story and answering to the need:
My name is Karim Morato. I have homeschooled three children, and as a homeschool parent I know the feeling of not wanting to hold back your children from learning subjects that you have limited knowledge about. For example, I am not a mathematically-minded person, and I haven't studied math to an expert level. So as my children progressed in their education, I started buying self-directed mathematics courses with videos and textbooks for them to study. It all seemed to be going OK, until my children took some tests and I realized that their skills levels were surprisingly low considering all the hard work they'd put in!

You may not be fluent in Spanish and you may not feel equipped or able to teach Spanish at the required level. In those cases, you may be looking for programs that can give you a level of support and are affordable and that you can trust to give your child the education he or she needs.
This is why I created online Spanish courses to make Spanish language learning more accessible for homeschooled students. I am a certified Spanish instructor, native speaker, language coach and online curriculum designer. And my online Spanish education program will help you to homeschool your child so they can gain the confidence they need to become bilingual.
Introducing the Spanish 3 Immersion Course and Class with Homeschool Spanish Curriculum
This course will continue building upon the Spanish 1 & 2 foundation. Students will review previous tenses such as present, past, commands and be introduced to more advanced tenses. Students will recycle Spanish 1 & 2 vocabulary and learn new vocabulary to speak, write, read, listen more complex ideas and produce a higher level of proficiency. Only Spanish will be spoken during class, except when students need clarification. Students are required to use the language every day, interact with teacher other students during the week, read, watch and listen to authentic Spanish material to accelerate proficiency. Students will be introduce to Spanish literature.
After almost 9 months your child will be confident learning and speaking Spanish at a intermedium maybe advanced level but most important will learn how to make Spanish part of his or her daily life.

How your child will benefit from this course:
Open up new opportunities for your child's future career and lifestyle.
Continue understanding and applying how the parts of Spanish work and become more Spanish proficient.
Build confidence in small, manageable daily steps to master more vocabulary, complex tenses and grammar concepts using authentic Spanish material and course material.
Keep developing real-world conversational and writing Spanish skills that will last a lifetime.
Keep gaining understanding of the Hispanic culture.
What you get:
No need to worry about curriculum, assessment or teaching.
Meets the language requirements for a high school diploma and it will prepare your child for further advanced options such a college or traveling.
Support from a fully certified and experienced, native-speaking Spanish language teacher.
Curated content to deliver the full curriculum without the overwhelm.
Strategic learning workshops to help students develop their vocabulary, grammar, and writing skills.
Spanish 3 Immersion Course and Class: What's Inside
Six Modules spread over 39 weeks
Complete curriculum: Live classes, vocabulary, grammar video lessons, guided practices, tests, and grading, cultural and literature lessons and more!




Module 1: My World

Learning outcomes: Students use Spanish 1, 2 review vocabulary and grammar to talk about their world to others. Students will review irregular present tense, stem changing verbs, make comparisons and more. Students not only communicate and share about them but also interact with others students and teacher written and speaking form.






Module 2: Outdoor Activities and More Traveling

Learning outcomes: Students discuss chores, activities some traveling experience using past tense preterit and imperfect. Students interact with other students and teacher about their past experiences using written and speaking form. They are introduce to hispanic literature.





Module 3: Community Work and the Media

Learning outcomes: Students learn how to discus about their community, type of jobs and the role and influence of media in their community and society. They use command tenses other tenses to discuss those topics. In addition, in addition, read more simple pieces of literature and everyday media.




Module 4: Environment, the Future and technology

Learning outcomes: Students know how to discuss issues related to the environment and technology. They use tenses like subjunctive and future tense to express opinions about today's relevant issues using written and speaking form of communication. In addition, read more simple pieces of literature and everyday media.




Module 5: Health and Nutrition

Learning outcomes: Students know how to communicate about food the importance of maintaining a good health and how to practice a healthy lifestyle. They keep using subjunctive and master perfect tense.

Module 6: Relationships, friends and culture

Learning outcomes: Students know how to communicate about how to relate with others and how to maintain friendships. In addition, students will explore more about the hispanic culture, traditions and influence. Students master subjunctive and conditional tenses. They read authentic Spanish material and use everyday media to gain proficiency.





Plus



1- Weekly LIVE communication classes: Thursdays 9:30 AM EST

2- Step by step curriculum

3- Week by week assignments

4- Guided vocabulary and grammar practices

5- Weekly oral and listening interactive practices using a special software

6- Quarterly written and oral graded Assessments included

7- Weekly use of authentic media curated resources to promote immersion

8- Access to a Spanish Club to interact with other students and expand Spanish learning and apply for leadership positions.

All of these to accelerate student's proficiency and increase learning engagement!



I really liked writing and speaking. It was helpful to use everything we learned. The oral presentations give a student the opportunity to be more creative with Spanish.
Elizabeth
Space is limited ONLY 16 available spots!
Frequently Ask Questions
1- When and what time is the live Class?

Thursdays 9:30 AM EST
2- How much work and time my son or daughter has to put into the course weekly?
I recommend students block 8-10 hours every week. However, it could be less, this depends totally from the student's ability to complete the weekly interactive activities, readings, and guided practices. Some of the task are short but require consistency to reach the learning goals.
3- I am not sure if this course is for may son or daughter. Can I talk to someone?
Yes! Write me at info@spanisheducationalsolutions.com to set up an appointment to chat about your concern and your child's learning needs.
4- Does this course meets credit requirements for the high school diploma?
Yes, course meets and classes meet ACTFL language standards
5- How does the Facebook Spanish Club work?
The club is a student focus club. The club gives outstanding and passionate Spanish learners the opportunity take leadership roles to support other Spanish learners by clarifying homework questions, grammar rules, etc. The club is overseen and administered by Spanish Certified Teachers, one of them Sra. Morato, however, students can apply for leadership positions such as club president, vice-president, and student-tutor to built up college resume or volunteer hours.
How to join
Step 1- Click the button below, which will take you to a page to fill out your name and email address and choose a new password for your child's access to the program.
Step 2- You'll move on to fill out your credit card details
Step 3- After you enter your payment details, you'll receive a confirmation and welcome email from me explaining first steps for your child to take in preparation for the program , which begins with an orientation week.
Find peace of mind knowing that your child is progressing towards mastery one step at a time, with guidance and support from a certified Spanish teaching specialist.
Your Instructor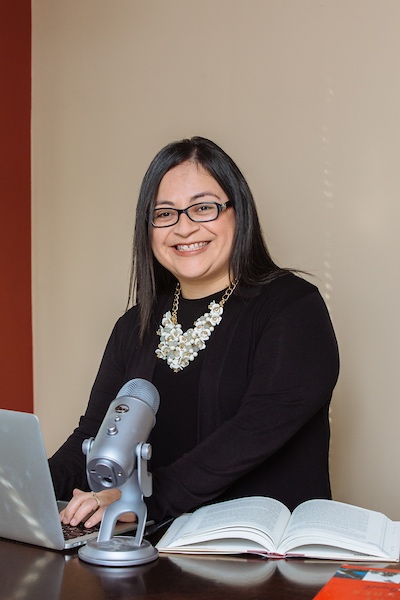 About Sra. Morato
Guatemalan native. Spanish certified Instructor Prek-12th grades. M.A.Ed. in Curriculum and Instruction and Online learning. Former Fairfax County Public Teacher Spanish. Taught IB Spanish (international Baccalaureate program) and immersion classes for teaching 16 years. More than twenty years of classroom, tutoring experience. From primary years to advanced levels. Has helped hundreds students learn Spanish better and to speak with confidence. Her students have gone to experience Spanish beyond the classroom. From traveling opportunities to studying Spanish at a college level.