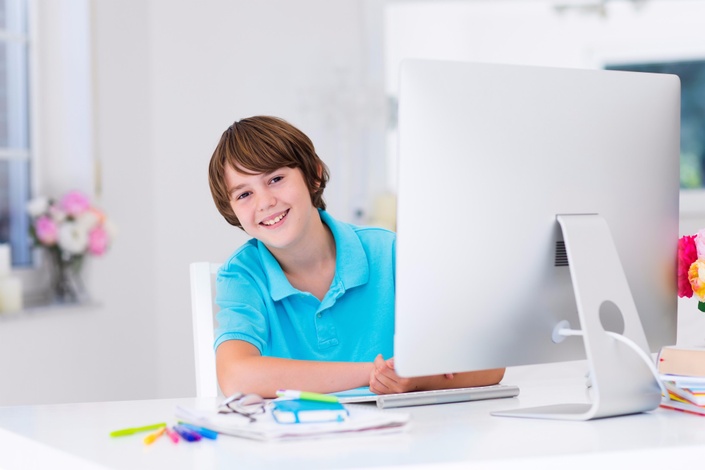 Online Spanish Speaking Curriculum WITH small-group speaking classes
For the Upper elementary Student (4th-6th)
I help English speaking parents
teach their children how to speak Spanish from the comfort of their home
I offer a step-by-step Spanish-speaking curriculum for elementary children WITH weekly speaking- interactive classes so that students can accelerate their speaking skills.

2020-2021 Live weekly classes: September 3rd- May 13th
First-year level- Thursdays 2:00-2:45 p.m. EST
Second-Year level- Thursdays 3:00-3:45 p.m EST
---
Check out the themes and topic guide
Created and taught by a certified-native speaker Spanish Teacher
M.A.Ed. Curriculum and Online Learning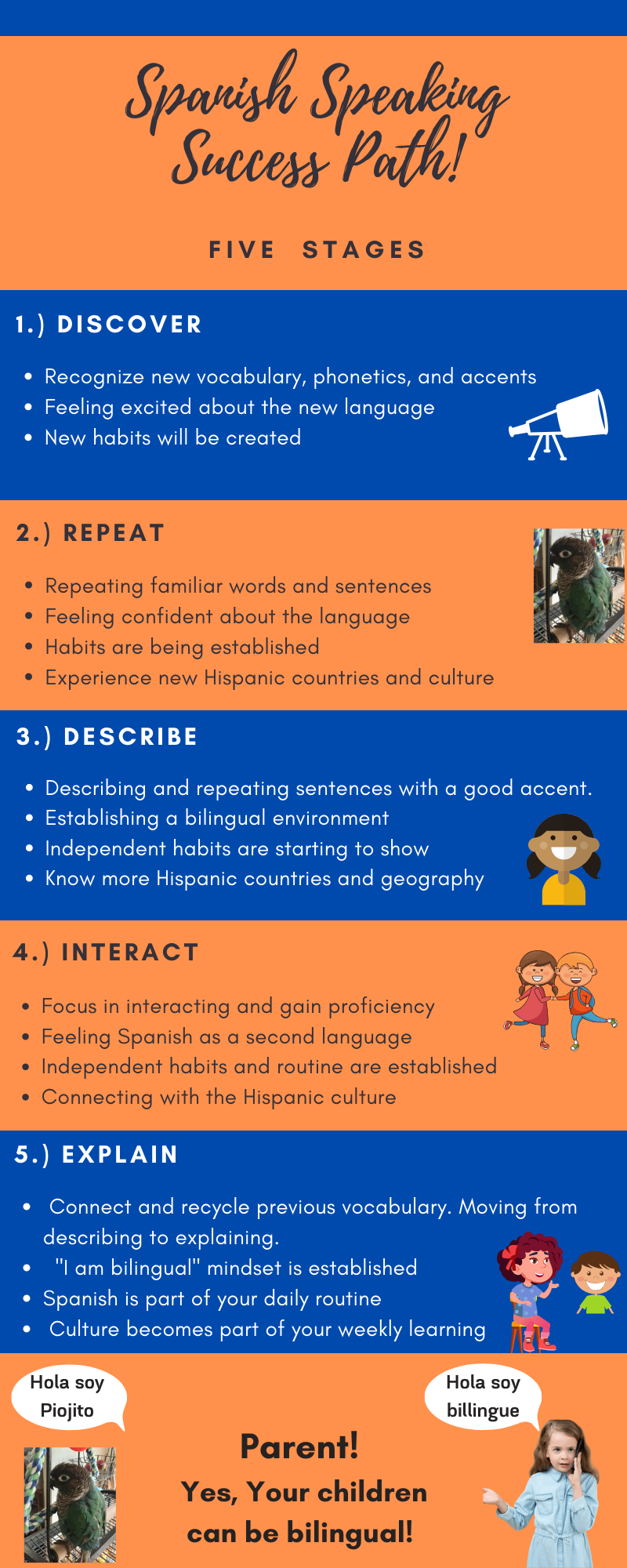 ¿Es usted una madre hispana que habla español, pero no sabe como enseñarle español a su hijo o hija?
¡Este currículo le puede ayudar! Le da las herramientas, lecciones, materiales y muchos más para que usted puede reforzar el español en casa.
Yo soy la maestra y usted la facilitadora y guía.
Parents!
When you children speak a second language they become:
Confident children- not afraid to speak a second language
World learners - learn and connect with the Hispanic culture
Bilingual persons - able to express his/ her ideas in another language
Children can feel and believe they are bilingual. A fear-mindset is the number ONE reason children, (teens and parents) are afraid to speak in a new language.
The speaking Spanish curriculum with small speaking classes uses essential grammar so kids can speak Spanish without the frustation to having to pass a test- most important at your child's learning pace and time.
An example of what they will be able to accomplish is- after just four week of learning and speaking your child will be able to use a family picture, and identify each family member, introduce them, describe them, and greet them. In addition, interact with other Spanish learners and a native speaker-teacher. Students will work on their accent and fluency.
Curriculum Bonus:
Phonetic and reading lessons

i

ncluded in lessons - so that your child can learn correct pronunciation and start reading

Read-aloud

- So that your child can enjoy listening to fun stories in Spanish and reinforce reading comprehension skills.

Geography and cultural lessons

- so that children can explore, learn and connect with the Hispanic culture
Learning Material

PDF worksheets, Montessori flashcards, electronic Quizlet flashcards include in each topic - So that you can reinforce the learning and practice without creating the material yourself.

Community support through a private Facebook group - so that you the parent can be supported throughout the journey.

Access to a Spanish certified teacher

via email- so you can get help from an expert

Office hours

during the school year - so that parents or students can ask questions to avoid giving the learning.
2020-2021 School-year learning bonus:
Spanish reading club and Pen-Pal Spanish Opportunities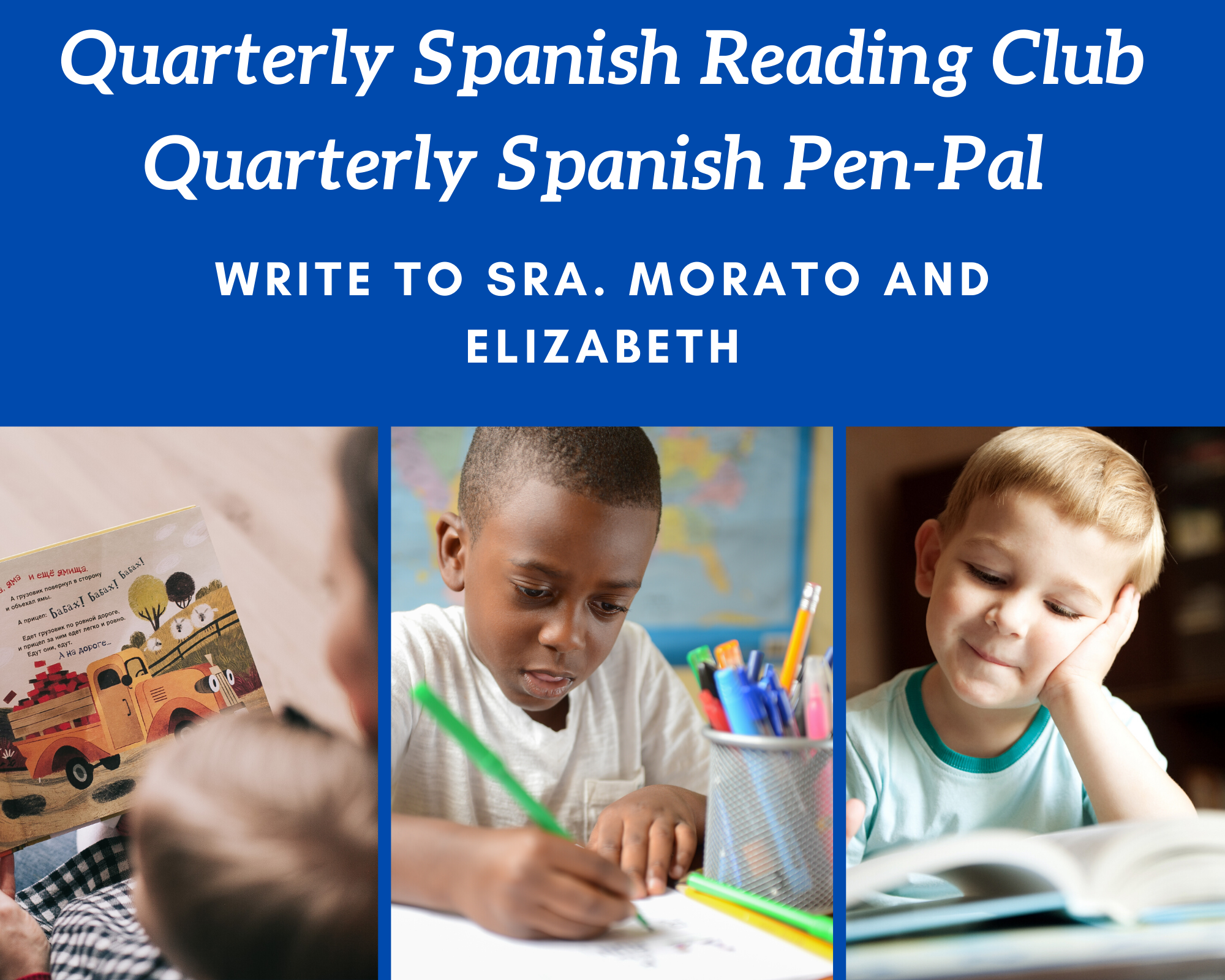 ---
Spanish Worksheets with Montessori Cards and Games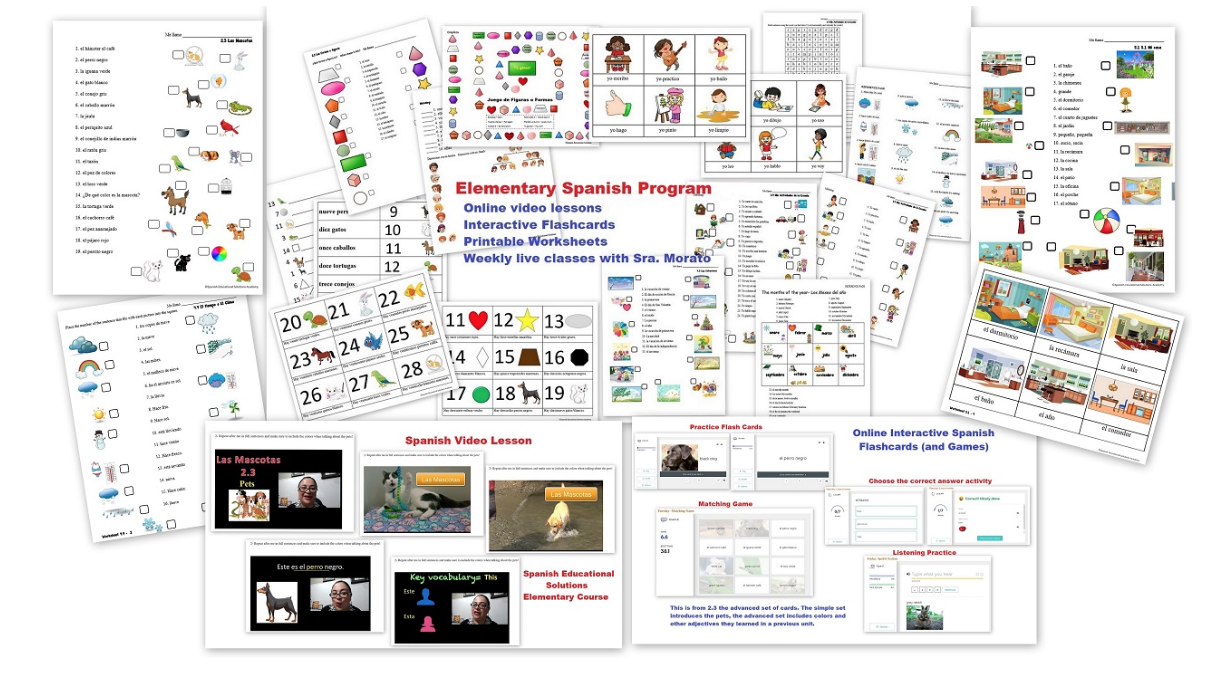 ---
Reading, phonetic practices and Spanish Read-aloud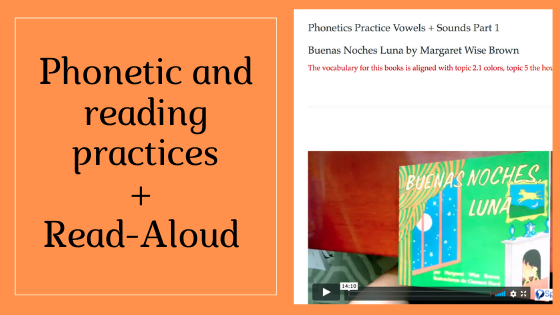 ---
Fun games to review vocabulary, memorization and more!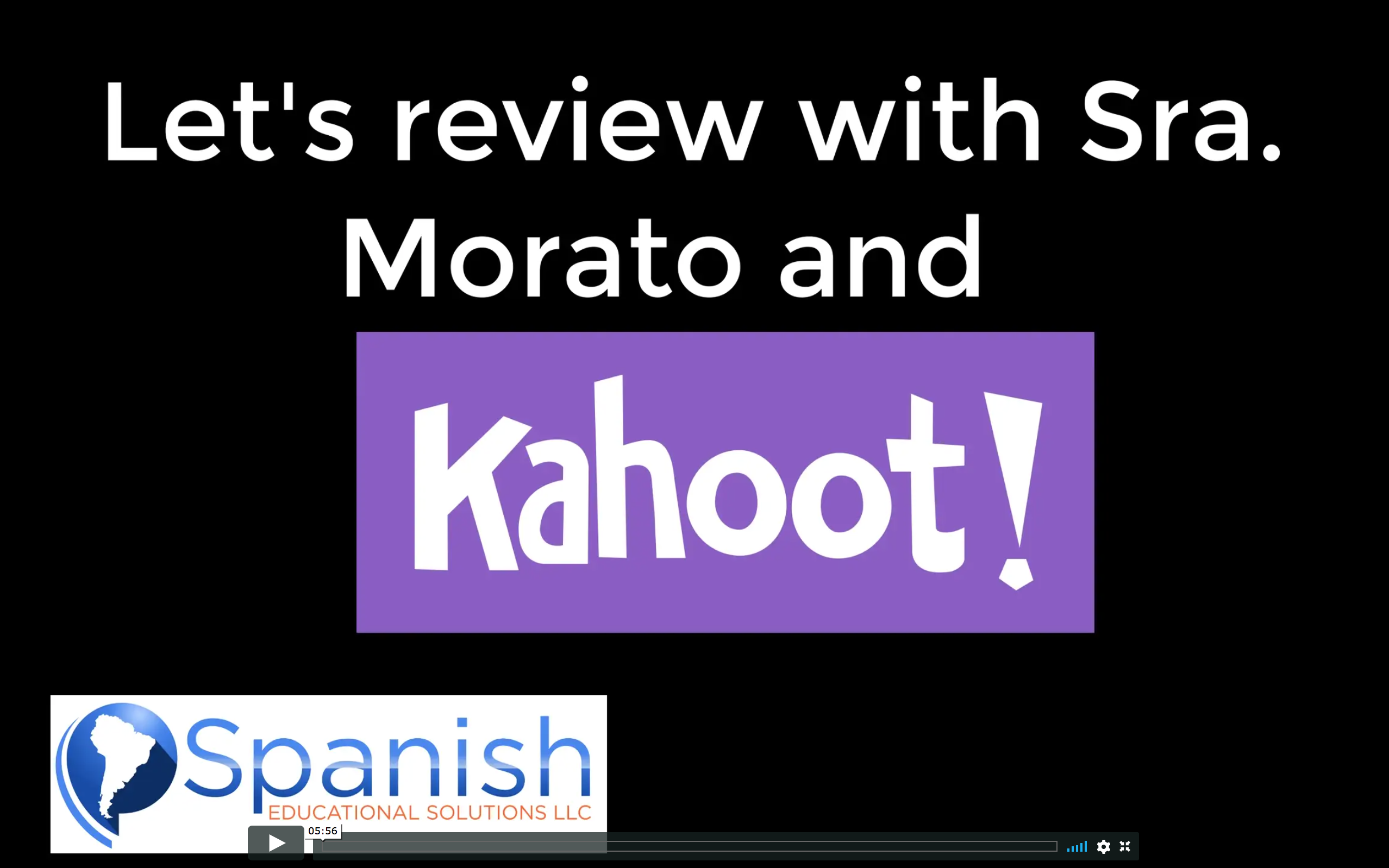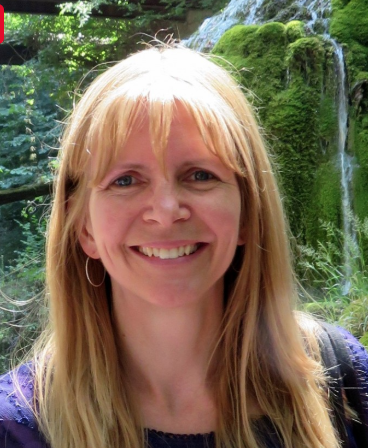 "It is a relief for me to have an expert and experience Spanish instructor and native speaker teaching my girls. I could not teach my children to speak Spanish because of this program they are learning so well and fast."
- Liesl, from the Homeschool Den
This course is closed for enrollment.
Frequently Asked Questions
Do you teach grammar?
Yes. Students learn fundamental Spanish grammar but it is given in small doses throughout the lessons. Younger students do not need to understand grammar concepts but they learn how to speak using it when learning using complete sentences. However, older students can grasp better the use of grammar throughout the lessons. Teaching grammar is not the focus of the program. but correct use from an early age is.
How much time does our family need to invest in the learning?
Most families are investing 15-30 minutes every day. Depends on the age of the child and the progress you would like to make. It is important to emphasize that without a set scheduled study and practice time progress is not going to be a guarantee. Learning a language requires developing a new habit that may feel messy at first but consistency and getting into a routine will make the process easier. Small and baby steps are key.
Is your methodology and teaching system proven?
Yes. I have a group of students who have been doing my program with speaking classes for the last 2 years (3rd-6th grades) Currently, they are speaking about the topics using complete sentences, they are growing together and enjoying speaking Spanish.
Is this program only during a normal school year or are things done over the summer so they won't lose what they've learned?
The live speaking classes are from September 3rd to May 13th
Are there different levels in the program or does everyone start at zero?
All first-year students are going to start at the same level but my online programs have the flexibility to allow students to move forward based or stay a little longer on any lesson on their language skills too.
What happens after the 1st year?
Currently, I offer a second-year program of studies. The focus of the classes changes from only being interactive to presentational. Students move from repeating and describing into explaining things in Spanish. If you think your child is a good fit for this class please email me. ONLY 10 spots open.
Is the tuition fee per family or child?
It is per child. Please contact me for more information on sibling discount. Please, note that the live-interactive group classes are for upper elementary level only. (3rd-6th grade)
Can I pay the full tuition via PayPal?
Yes
What material my student needs to work during the week?
Everything your student needs to work during the week and gained proficiency is inside the program. Once you register your student will have access to every aspect of the program. Your student needs a Spanish binder (3 inches) to start building the Spanish portfolio. You are going to need a computer to access videos, flashcards, and worksheets. A printer to print only the worksheets needed to review and practice the content of each topic.
Do you accept 3rd graders?
Yes, I have made exceptions in the past. The student needs to be mature enough, emotionally, and academically to handle the class's pace. Older students usually have already study skill that allows them to meet the expectation of the classwork.
What is the price?
$517 full payment OR (9 payments of $60) Please join the waitlist. Enrollment opens the 1st week of July.
Can I see a sample of a video-teaching topic lesson? Yes! Here is one 6.1- Around the table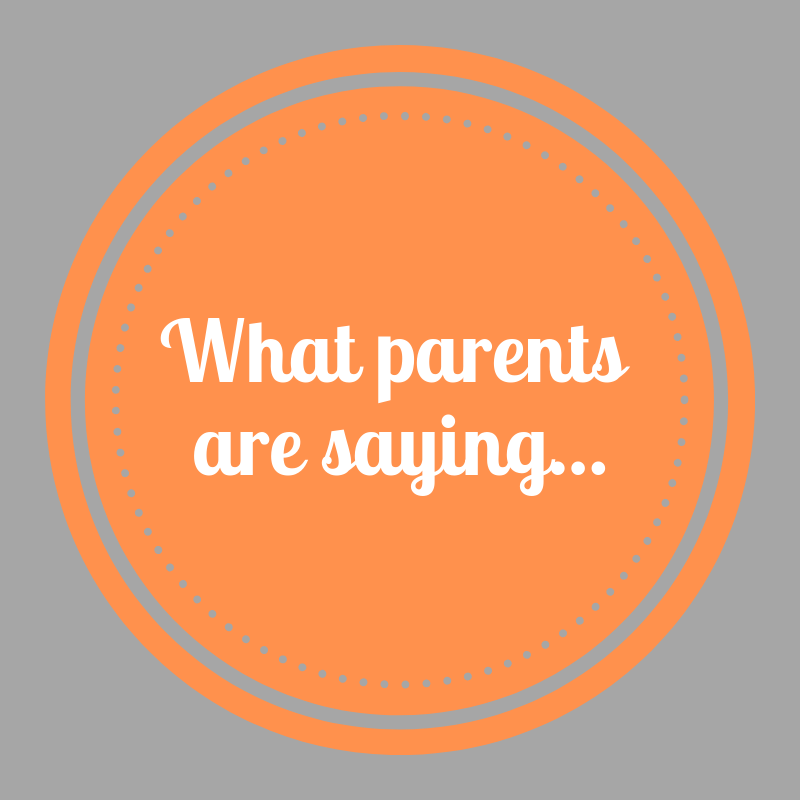 "My daughter does the Spanish lessons daily. We are watching cartoons once a week, we play games and have fun! My daughter continues to tell people that Spanish is her favorite Spanish! Thanks to you for the enthusiastic introduction to Spanish."
- A Happy Mom, from Virginia"
Your Instructor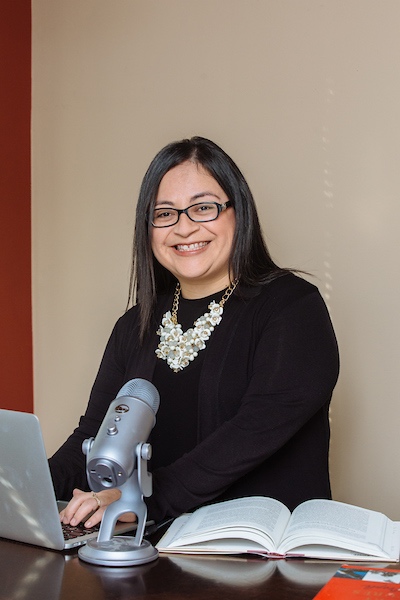 About Sra. Morato
Homeschool mom of three. Spanish certified Instructor Prek-12th grades. M.A.Ed. in Curriculum and Instruction and Online learning. Former Fairfax County Public teacher-Guatemalan native. Taught IB Spanish (international Baccalaureate program) and immersion classes for teaching 16 years. More than twenty years of classroom, tutoring experience. From primary years to advanced levels. Has helped hundreds of students learn Spanish better and to speak with confidence. Her students have gone to experience Spanish beyond the classroom. From traveling opportunities to studying Spanish at a college level.
This course is closed for enrollment.