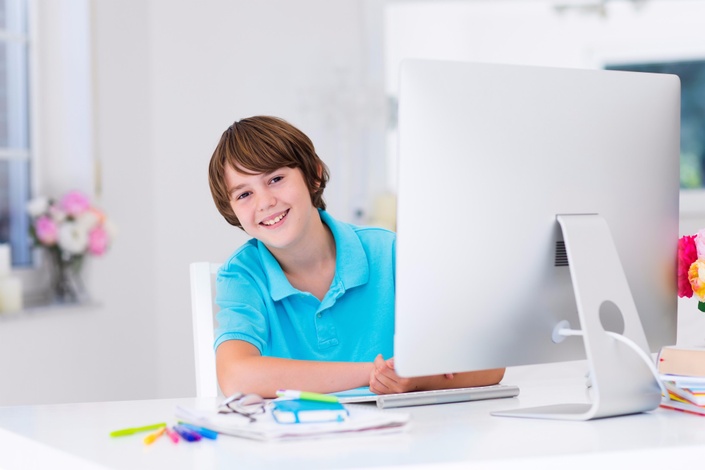 Spanish Elementary Program with Weekly Interactive Speaking Group Classes
For the Upper elementary Student (3rd-6th)
Introducing the Online Spanish Elementary Program
with weekly interactive-speaking group classes

For 3rd-6th grade students
Classes start August 26th- May 25th

ONLY 10 student per class
Mondays 12:00-1:00 pm EST ( only 4 spots remaining)

Check out the topic guide click here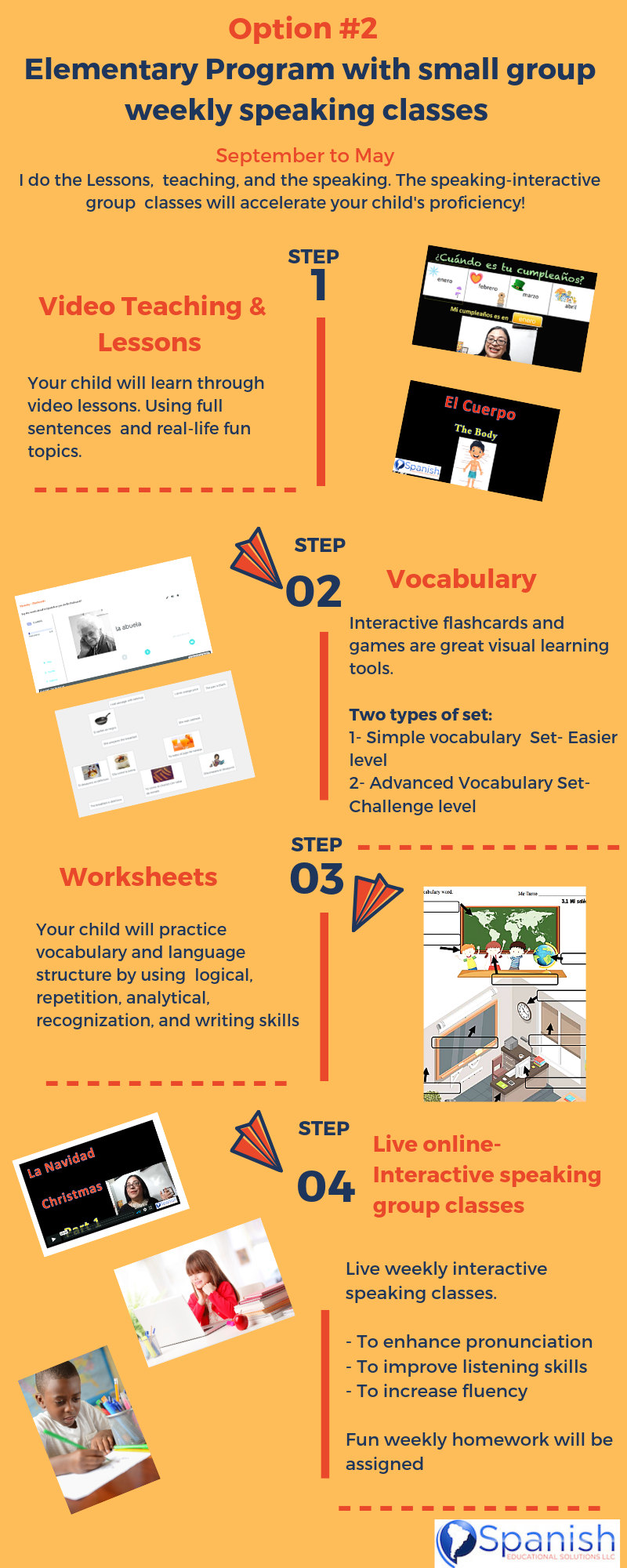 Online Spanish Elementary Program
with weekly interactive-speaking group classes

For 3rd-6th grade students
Classes start August 26th- May 25th

ONLY 10 student per class
Online Group: Mondays 12:00-1:00 pm EST ( only 4 spots remaining)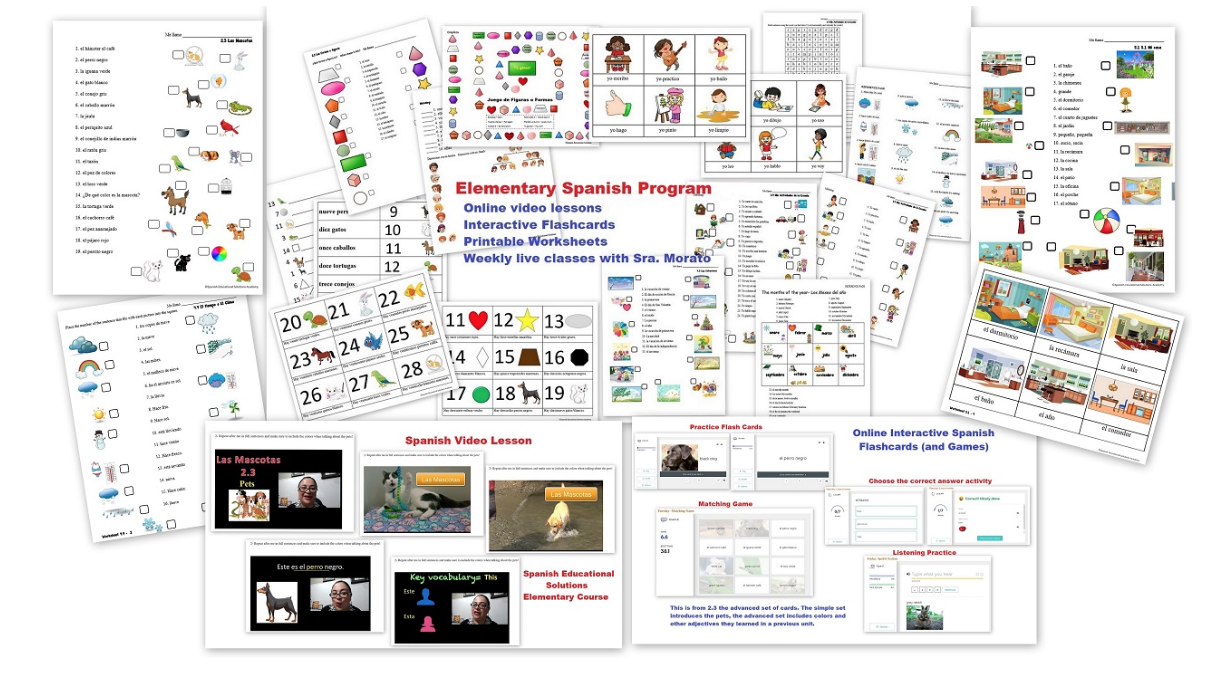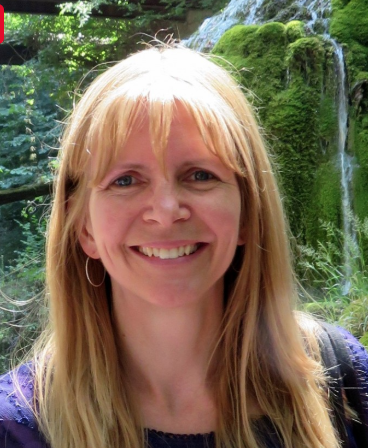 "It is a relief for me to have an expert and experience Spanish instructor and native speaker teaching my girls. I could not teach my children to speak Spanish because of this program they are learning so well and fast."
- Liesl, from the Homeschool Den
This course is closed for enrollment.
Frequently Asked Questions
Do you teach grammar?
Yes. Students learn fundamental Spanish grammar but it is given in small doses throughout the lessons. Younger students do not need to understand grammar concepts but they learn how to speak using it when learning using complete sentences. However, older students can grasp better the use of grammar throughout the lessons. Teaching grammar is not the focus of the program. but correct use from an early age is.
How much time does our family need to invest in the learning?
Most families are investing 15-30 minutes every day. Depends on the age of the child and the progress you would like to make. It is important to emphasize that without a set scheduled study and practice time progress is not going to be a guarantee. Learning a language requires developing a new habit that may feel messy at first but consistency and getting into a routine will make the process easier. Small and baby steps are key.
Is your methodology and teaching system proven?
Yes. I have a group of students who have been doing my program with speaking classes for the last 2 years (3rd-6th grades) Currently, they are speaking about the topics using complete sentences, they are growing together and enjoying speaking Spanish.
Is this program only during a normal school year or are things done over the summer so they won't lose what they've learned?
The live speaking classes are from August 26th- May 25th. However, summer topics and projects will be created for students to learn and review their Spanish skills during the summer.
Are there different levels in the program or does everyone start at zero?
All students are going to start at the same level but my online programs have the flexibility to allow students to move forward based or stay a little longer on any lesson on their language skills too. Please note, students will be speaking using complete sentences starting from lesson 1.
Are you planning to teach any further levels?
Yes, I am developing year-two. Year-two will slightly different. Relevant children's topics will be used. It will include literature, fun readings, movies, songs, writing, and interactive-conversational live classes. More information to be released in 2020!
Is the tuition fee per family or child?
It is per child. Please contact me for more information on sibling discount. Please, note that the live-interactive group classes are for upper elementary level only. (3rd-6th grade)
Can I pay the full tuition via PayPal?
Can my child skip topics? and Can we access all the curriculum topics at once?
No. Currently, you can access up to topic 7. Every topic takes up to ONE month to learn. Every topic has 4 lessons. (depending on how often your family is studying during the week) For example, topic 1: La Familia has 5 topics: 1.1, 1.2, 1.3, 1.4, 1.5 Students can get ahead but it is important to remember that mastering content is key. Also, notice, every month new topics and lessons are published but students should focus on master first the focus of the speaking classes. Parents are discouraged to skip lesson topics, the program builds vocabulary from week to week. Every set of topics reinforces the vocabulary from unit to unit. Vocabulary is learned in a very natural way. To see the full curriculum description for each topic and lessons check under the curriculum components section.
What material my student needs to work during the week?
Everything your student needs to work during the week and gained proficiency is inside the program. Once you register your student will have access to every aspect of the program. Your student needs a Spanish binder (3 inches) to start building the Spanish portfolio. You are going to need a computer to access videos, flashcards, and worksheets. A printer to print only the worksheets needed to review and practice the content of each topic.
How my student is going to speak Spanish during the program?
During class, only Spanish is spoken. Class time focuses on students interactive participation with teacher and students. Students will speak complete sentences from lesson one. To gain proficiency daily study and practice time at home will be required. Spanish at this age should be fun and natural. It will require parents to work a routine at home to promote a bilingual environment. The teacher will support parents with ideas, clear structure, and fun homework.
Can I see a sample of a video-teaching topic lesson? Yes! Here is one 6.1- Around the table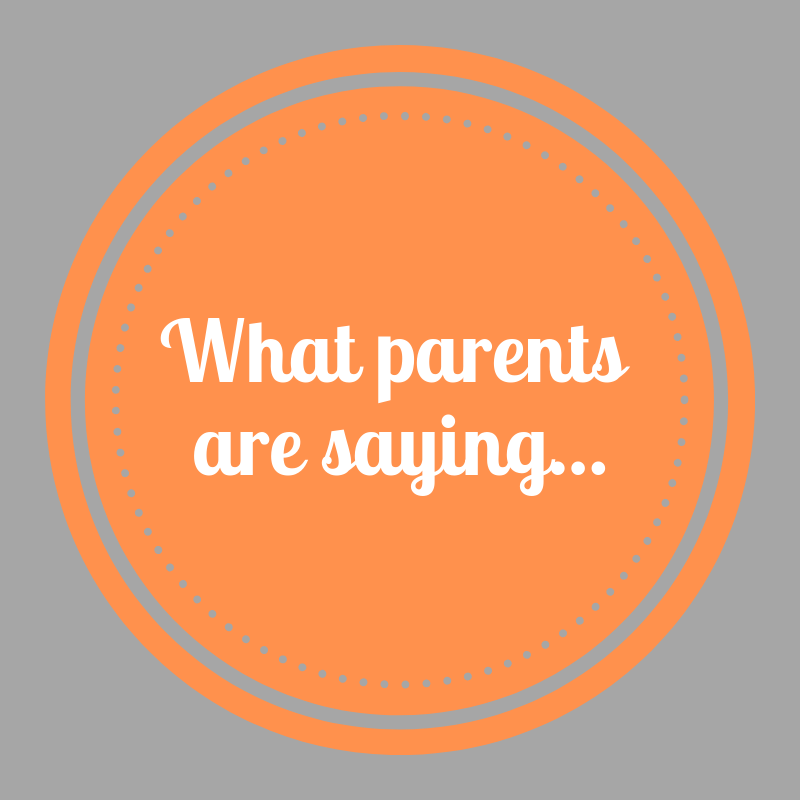 "My daughter does the Spanish lessons daily. We are watching cartoons once a week, we play games and have fun! My daughter continues to tell people that Spanish is her favorite Spanish! Thanks to you for the enthusiastic introduction to Spanish."
- A Happy Mom, from Virginia"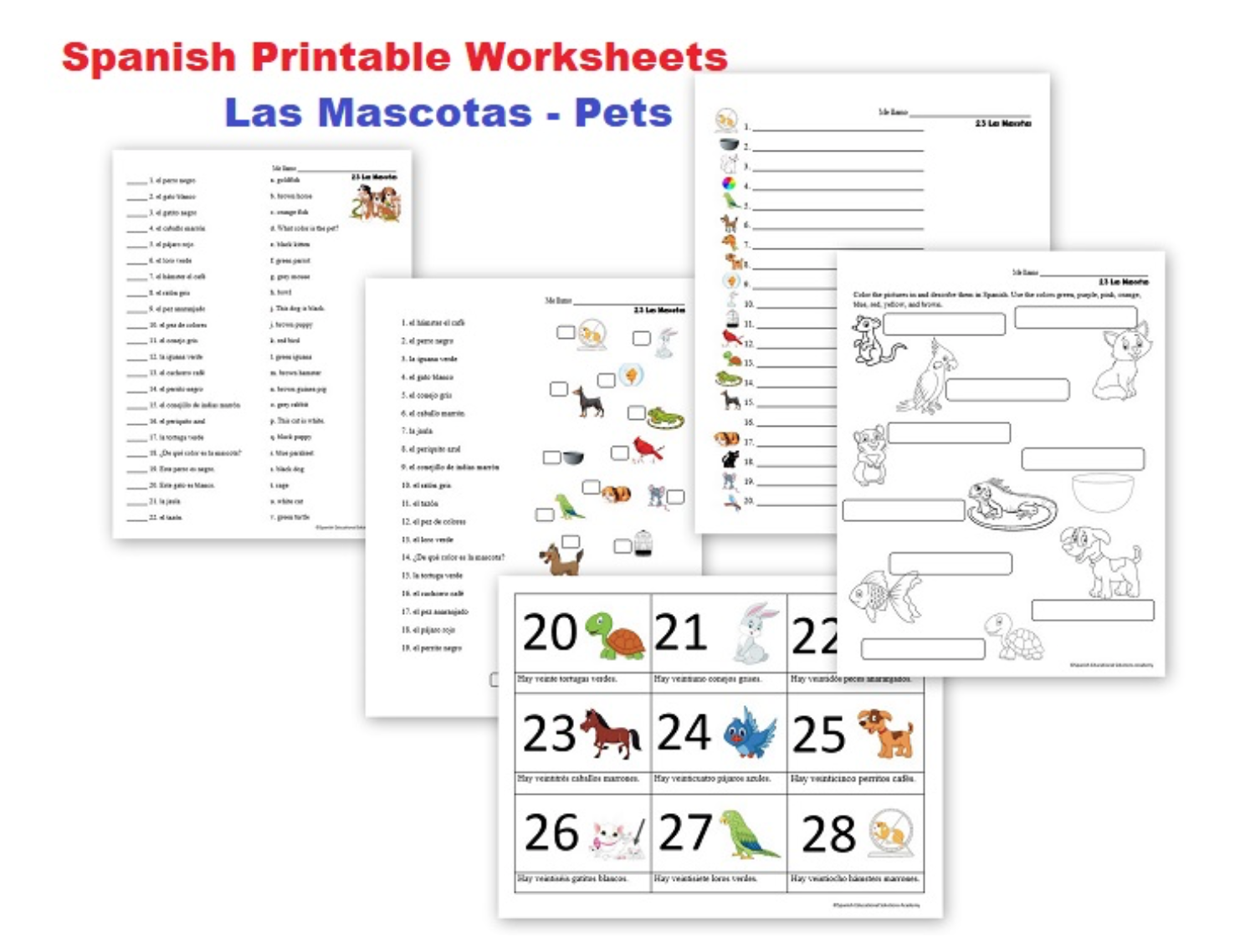 This course is closed for enrollment.
My story and answering to the need:
My name is Karim Morato. I have homeschooled three children, and as a homeschool parent I know the feeling of not wanting to hold back your children from learning subjects that you have limited knowledge about.For example, I am not a mathematically-minded person, and I haven't studied math to an expert level. So as my children progressed in their education, I started buying self-directed mathematics courses with videos and textbooks for them to study. It all seemed to be going OK, until my children took some tests and I realized that their skills levels were surprisingly low considering all the hard work they'd put in!
So! you may not be fluent in Spanish and you maybe do not feel equipped or able to teach Spanish at the required level. In those cases, you may be looking for a program and a Spanish teacher that can support you and teach your child Spanish. This is why I created my online Spanish program and courses to make Spanish language learning more accessible for homeschooled students.
I am a certified Spanish instructor, native speaker, language coach and online curriculum designer with a M.A.Ed. in curriculum and online learning and with more of 20 years of teaching experience, 16 of those years were in the classroom, I taught Spanish immersion and IB Spanish (college level) to elementary, middle and high school students. My Spanish program will help you to homeschool your child in Spanish so he or she can gain the confidence needed to build the skill he/ she needs to speak Spanish and become bilingual.
Are you looking for Self-Paced Elementary program for the whole family?
Check out the independent option with community support Click here
Your Instructor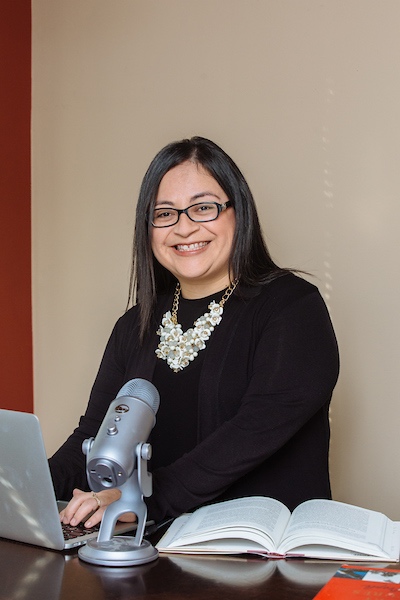 About Sra. Morato
Spanish certified Instructor Prek-12th grades. M.A.Ed. in Curriculum and Instruction and Online learning. Former Fairfax County Public teacher-Guatemalan native. Taught IB Spanish (international Baccalaureate program) and immersion classes for teaching 16 years. More than twenty years of classroom, tutoring experience. From primary years to advanced levels. Has helped hundreds of students learn Spanish better and to speak with confidence. Her students have gone to experience Spanish beyond the classroom. From traveling opportunities to studying Spanish at a college level.