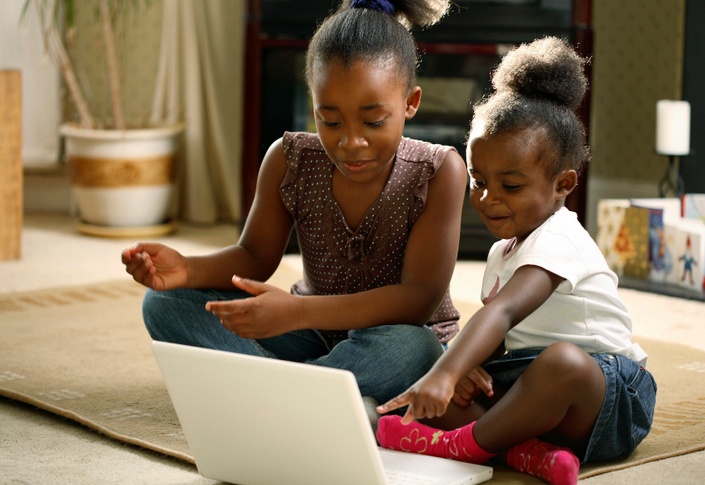 I help English speaking parents
and bilingual parents
educate bilingual children from the comfort of their home
This is a step by step elementary Spanish-speaking video-curriculum
Learning happens through fun topic-video speaking lessons PLUS geography-cultural video lessons and more!
Sra. Morato does the teaching and the planning for you
so your children can start language acquisition at an early age.
Parents tell me all the time that they want their children:
To speak confidently- not afraid to acquire and speak a second language
Be a world learner - learn and connect with the Hispanic culture
Be bilingual - able to think and express his / her ideas in another language
I have been teaching and coaching Spanish learners for the last 20 years. I discovered a fear-mindset is the number ONE reason learners are afraid to speak Spanish.
As a parent, you do not want to miss the chance to start early and take advantage of those fearless early years.
Why start during the primary year? Because your child can:
Learn at his/ her own paced

Focus on listening input and speaking; skills essential for language acquisition

Learn to use full sentences without having to learn grammar rules

Develop and grow a bilingual mindset
An example of what your child will be able to accomplish: After just four weeks of learning and speaking your child will be able to use a family picture, and identify each family member, introduce them, describe them, and greet them.
Check out the themes and topic guide
Created and taught by a certified-native speaker Spanish Teacher
M.A.Ed. Curriculum and Online Learning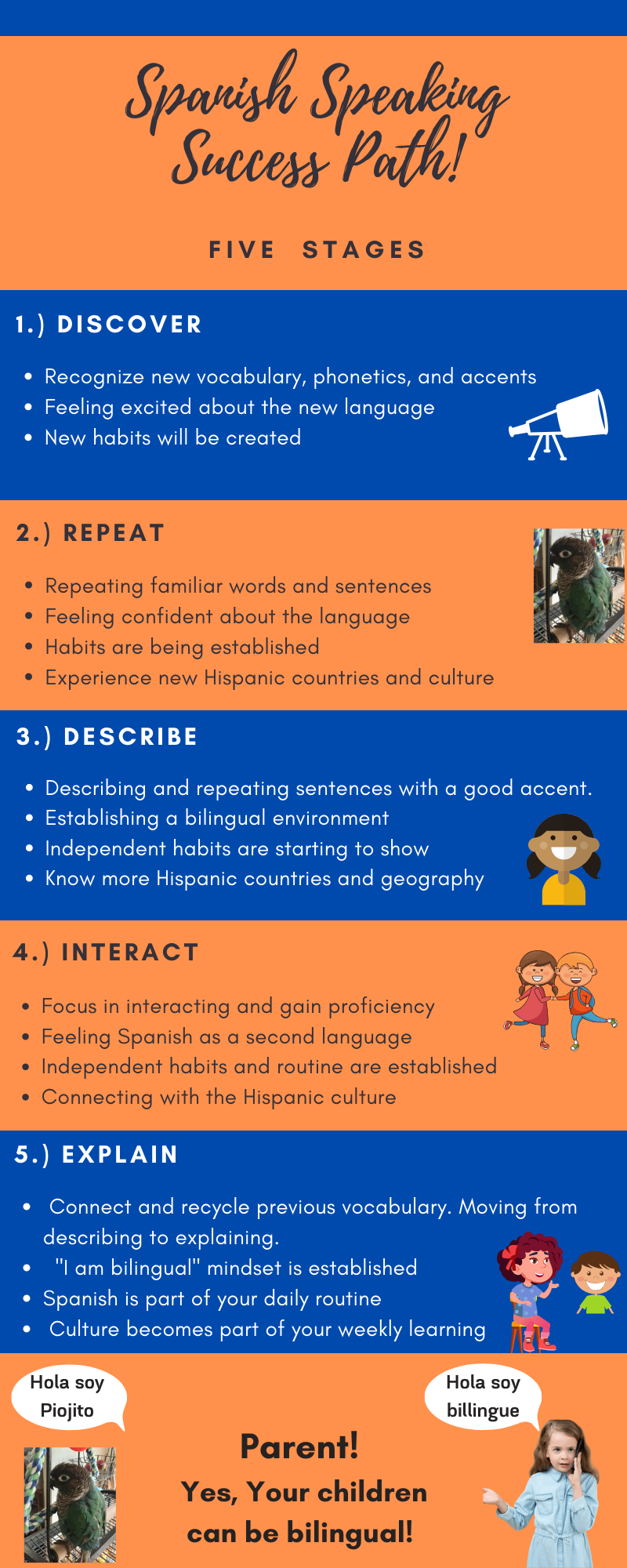 Curriculum Extra Features:
Geography and cultural lessons

- so that children can explore, learn and connect with the Hispanic culture

Learning Material

PDF worksheets, Montessori flashcards, electronic Quizlet flashcards include in each topic - So that you can reinforce the learning and practice without creating the material yourself.

Kahoot games

-

so t

hat children can practice ALL skills by playing.



Phonetic reading practice & Reading aloud + quarterly reading club-

so t

hat children can practice reading comprehension and phonetic sounds (Access to booklist suggestion)



Community Private Facebook group - so that you the parent can be supported throughout the journey.

Access to a Spanish certified teacher

I will offer a SUMMER special learning experience, stay tuned!
Community Learning Opportunities for children:
2020-2021 Office hours, Thursdays 1:00 EST via Zoom class (summer hours will change)

We play Kahoot and do a short-interactive speaking lesson review (recording is provided)

Quarterly Reading club (recordings provided)
---
Spanish Worksheets with Montessori Cards and Games
for hands-on learning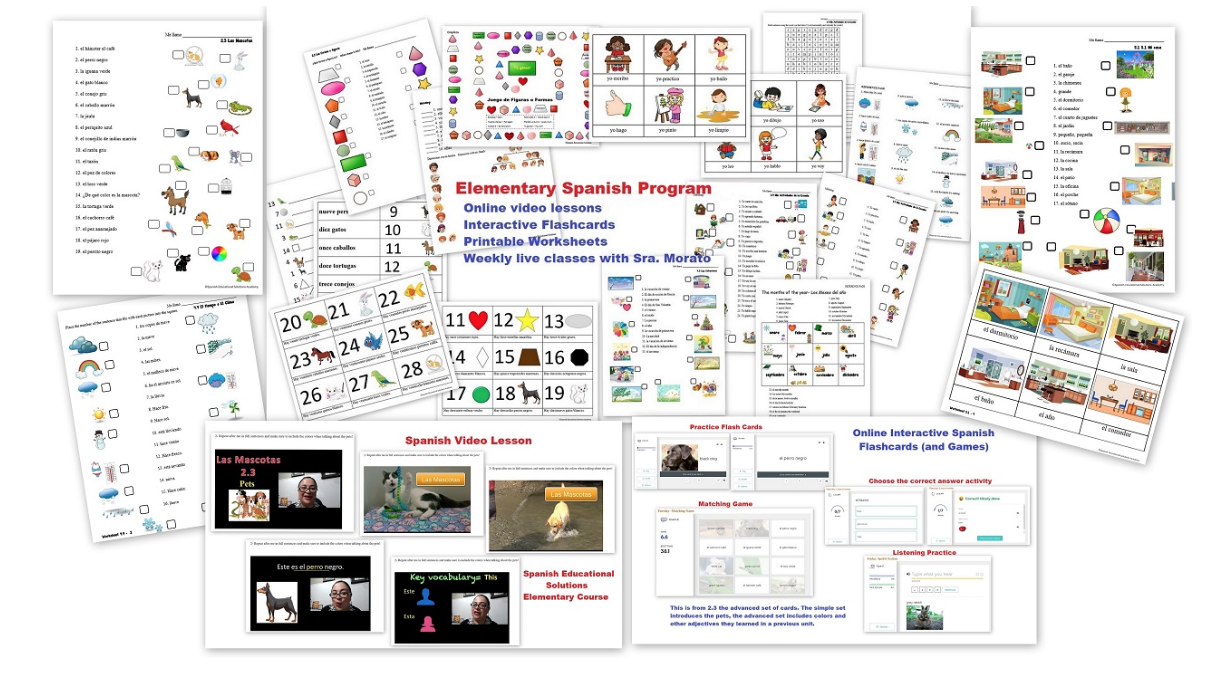 Live office hours for community learning (Recording is provided)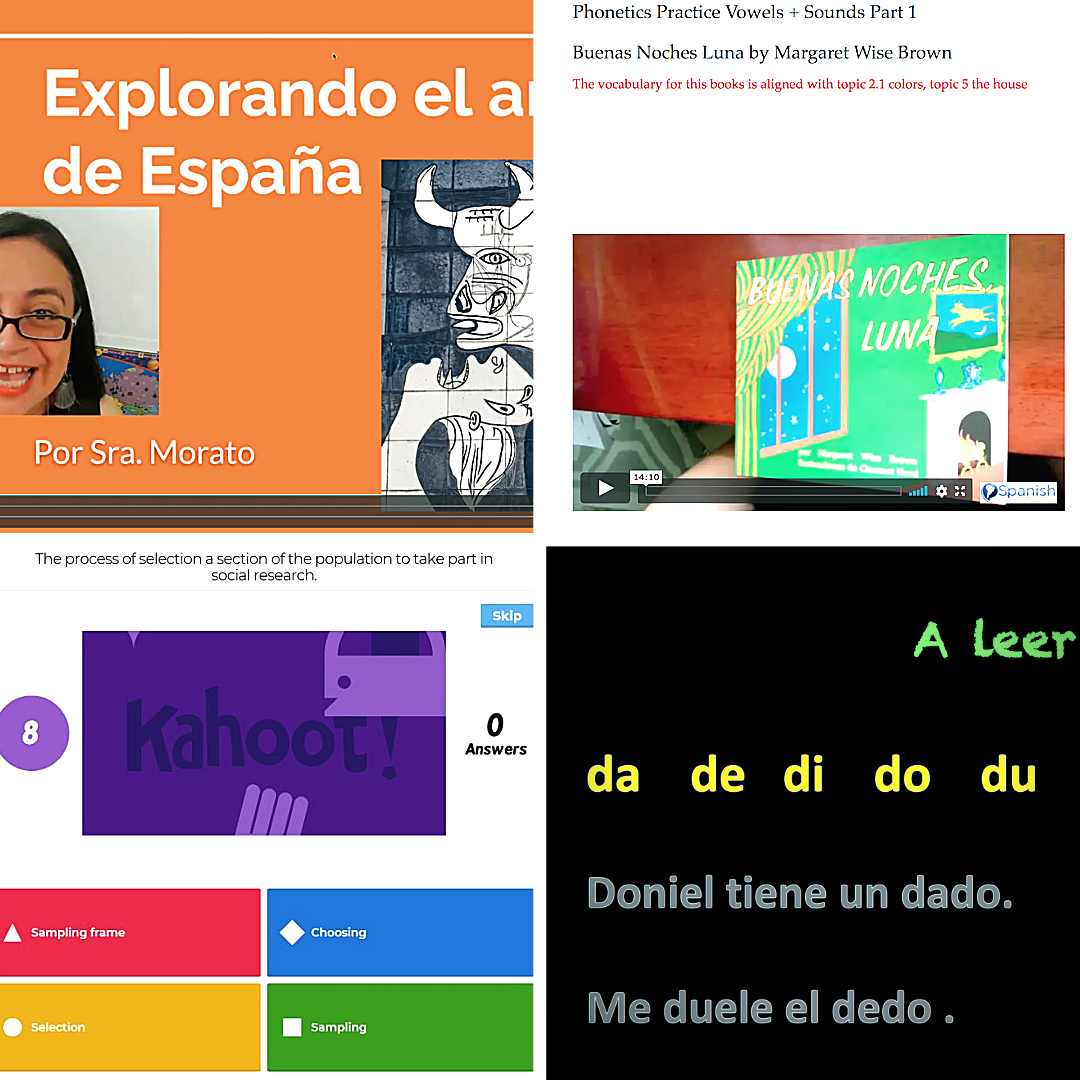 What parents are saying!
"Sra. Morato teaches them how to speak..."

Here is what parents are saying inside the community...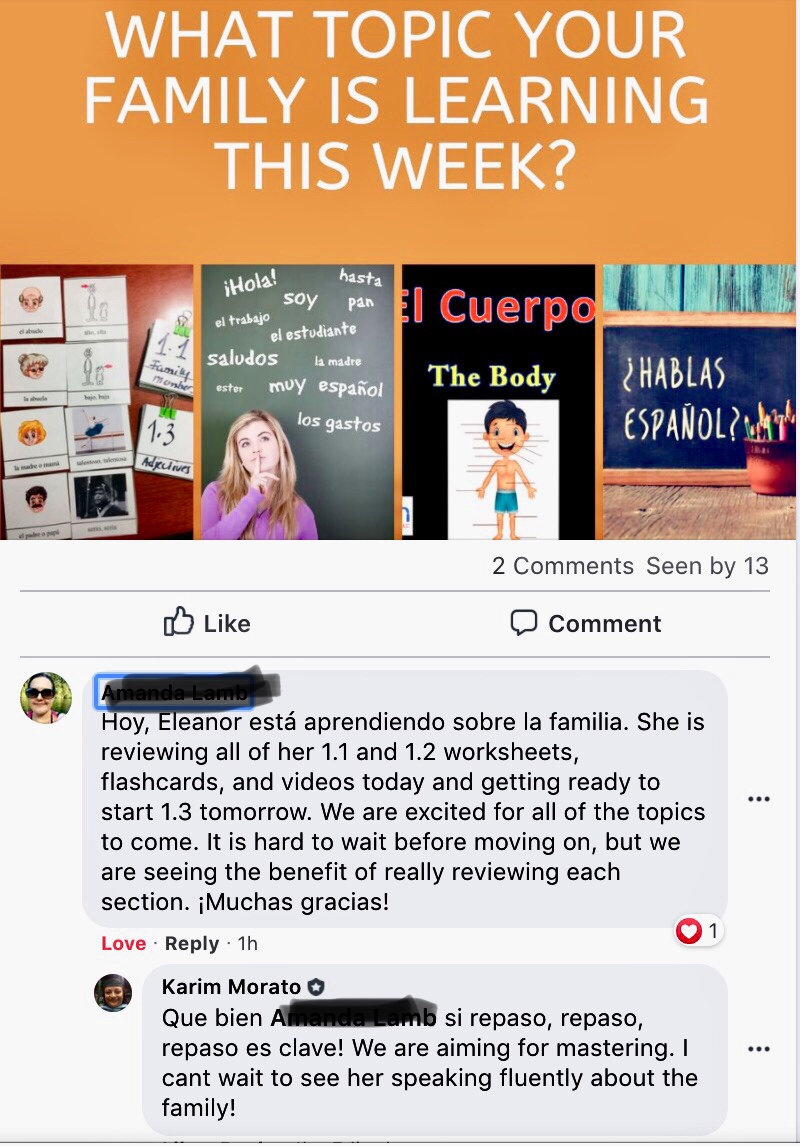 ---
What a parent said about a Spanish review lesson ....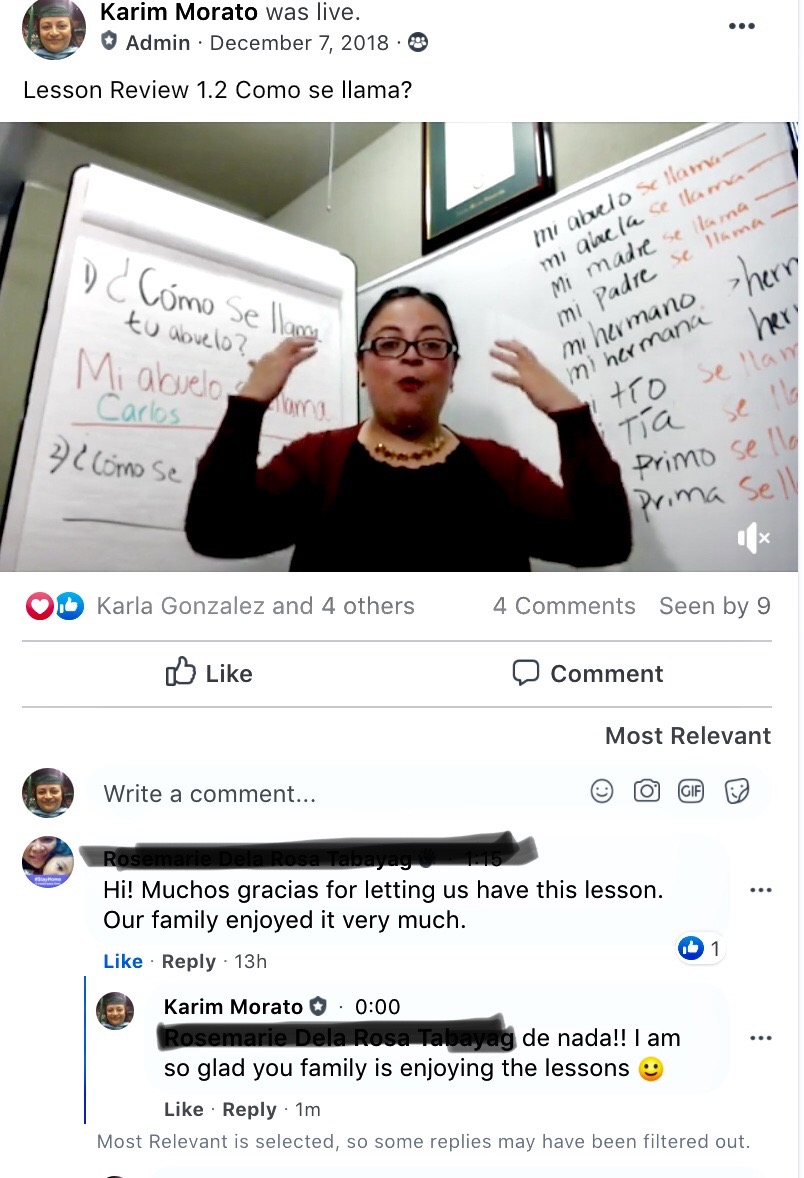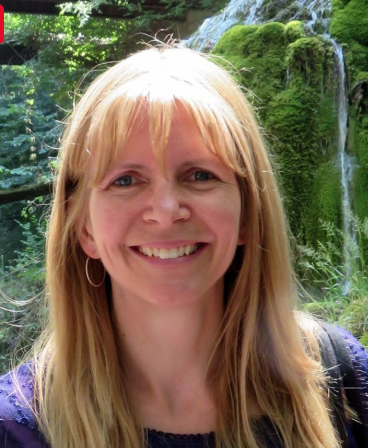 "It is a relief for me to have an expert and experienced Spanish instructor and native speaker teaching my girls. I could not teach my children to speak Spanish, but they are learning quickly because of this program! They are now able to speak in full sentences and can hold simple conversations! I am SO impressed by the Spanish Elementary Program. If you want your kids to build their vocabulary quickly and to be able to speak and communicate in Spanish, this course will help them achieve those goals!"

- Liesl, from The Homeschool Den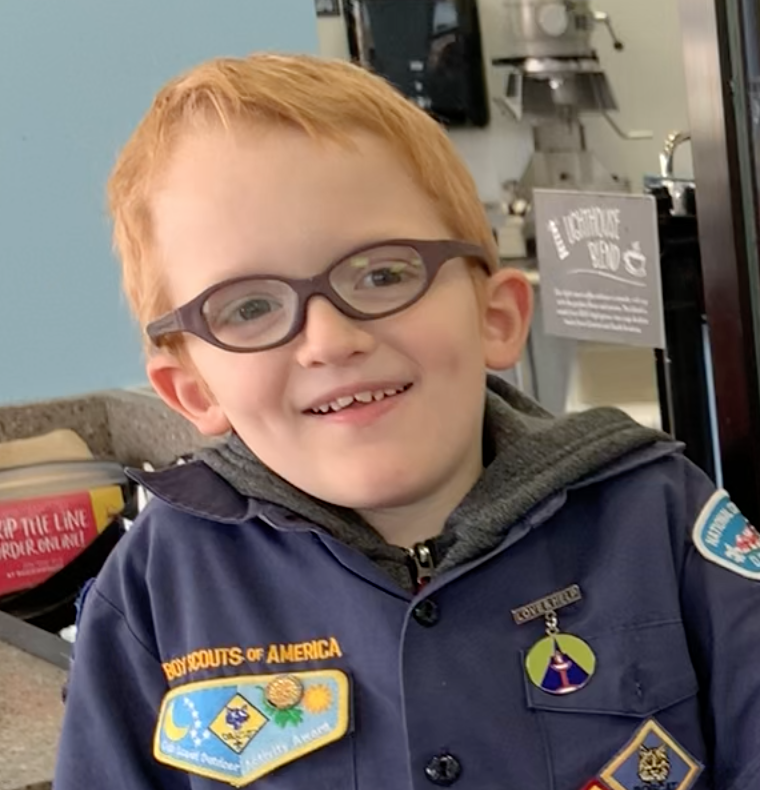 Meet an amazing kindergartener

"We don't go through the program on any kind of schedule. We don't stick to the weekly assignments. We might take a long time just to get through one module. But we do EVERYTHING in the module . . . all the worksheets, all the computer exercises, etc. After one year, we are only at 31% completion. But it works so well! Tate not only remembers everything he learns, but he has also learned so much basic grammar (like whether to change a color ending to -o or -a based on the gender of the noun).
He doesn't really even know the genders of all the words, but he can guess based on whether it ends in -o or -a. He also knows when to add an -s for plurals. He is getting pretty good at spelling Spanish words too. It's all so intuitive for him. He doesn't even struggle to learn! I wish the girls could have started out in a program like this. It's the next best thing to having a native speaker in our house. He loves the videos with Elizabeth in them so he can see an actual child speaking Spanish. Really, this is a masterpiece of Spanish education! I hope you are so proud of it."
- Anne, Homeschool mother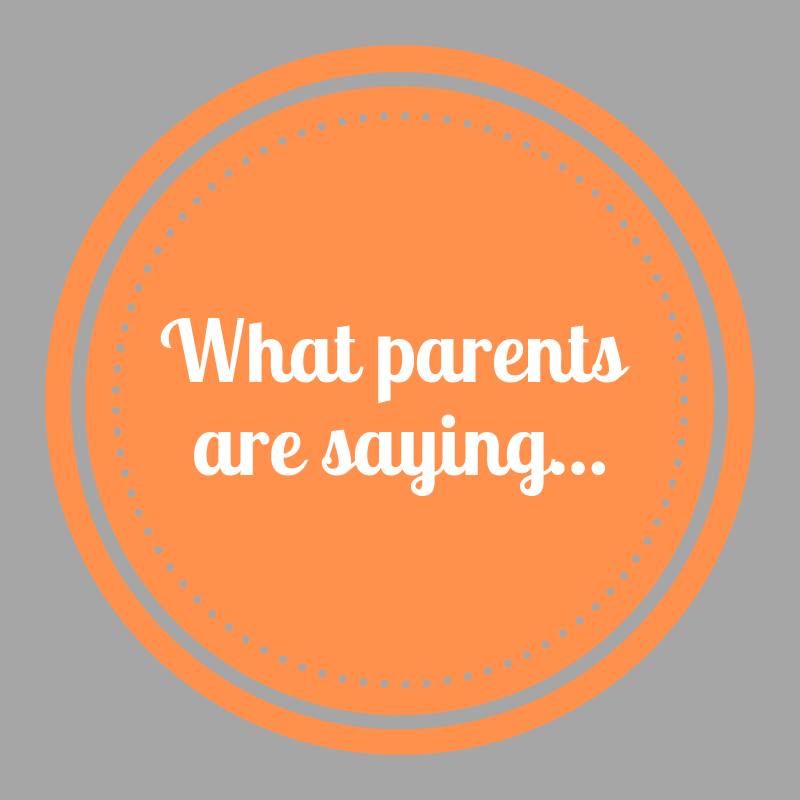 "My daughter does Spanish lessons daily. We are watching cartoons once a week, we play games and have fun! My daughter continues to tell people that Spanish is her favorite Spanish! Thanks to you for the enthusiastic introduction to Spanish."
- A Happy Mom, from Virginia
¿Es usted una madre hispana que habla español, pero no sabe como enseñarle español a su hijo o hija?
¡Este currículo le puede ayudar! Le da las herramientas, video lecciones, materiales y muchos más para que usted puede reforzar el español en casa.
Yo soy la maestra y usted la facilitadora y guía.
Frequently Asked Questions
Does the tuition include all my children.
Yes, the monthly or yearly tuition includes access to the entire program for each one of your family members.
Do you meet with students one on one to practice Spanish?
I wish! But it will be impossible for me to do it. This is why I offer access to a private community. We play Kahoot as a community on weekly basis and do a short interactive speaking lessons review (recordings are provided)
Do I have to join the private Facebook group?
No, but It is recommended.
What do I need to start your program?
Desktop or laptop, any device will work to join the facebook lives, one Spanish binder for each child. A printer to print ONLY the worksheets you want your family to work on. A set time and day when the learning is going to happen during the week.
How much time does our family need to invest in the learning?
Depending on your family dynamics and situation, from 15-30 minutes. Depending on the learning activities you decide, your family will engage. As a parent, you determine the routine and how you want to break the lessons and activities. Short and beingconsistency is best.
How long it takes to learn one topic?
Some families take 4 weeks for each topic. However, it can take up to 6 weeks. Remember, you are aiming for mastering not only to cover the content. In general 1st year (topic 1-6) 2nd-year (7-12) Third-year will start being published in 2021.
Do you teach grammar?
Yes. Students learn to use correct grammar in each lesson. However, grammar explanation is not necessary at this age.
Can I access all the topics at once?
You can access up to topic 8. Remember, there are other lessons you want your family to explore besides learning the topics. Such as geography, culture, reading, phonetics, and do not forget the extra learning tools.
How are payments processed?
When you enroll you will be asked to complete the payment information. You will be charged monthly or yearly. Once you create an account you will have a student profile and you will be able to manage your account directly. You can change the payment information and cancel at any time.
How do I know if my family is ready for your program?
If you want your children to learn to speak Spanish you are ready. It is all about mindset. Be willing to establish a routine, work, and oversee the routine for a few weeks until your children know what to do and they make it part of the weekly routine.
Can I use this program with my middle and high school students?
Yes and no. As a homeschool parent, you could. The curriculum is tailored to younger students. Your teen can be part of the program with the goal of speaking Spanish as a family. However, take a look into my upper-level grades courses (6th-12th). The upper-grade courses fulfill high-school diploma requirements. Here is my website for more information https://homeschoolspanishcurriculum.com/
Does the program work for non-homeschool parents?
Yes. Parents can use the program to enrich their children's education. Some parents are enhancing their children's Spanish immersion experience with this program. Also, if you have a tutor, they can use the worksheets and conversational practices to reinforce the speaking skills.
Can this program be used in a Co-Op setting?
How the reading time is done and phonetic practices?
Via Zoom class. During office hours. Recordings are provided.
When and how the live office is time done?
Live office time is done virtually through Zoom. Most Thursdays 1:00 p.m. EST (Summer hours will change) Time is used to play Kahoot and review speaking skills.
Looking for 2020-2201 Spanish courses for your teen?
Stop by my website for more information https://homeschoolspanishcurriculum.com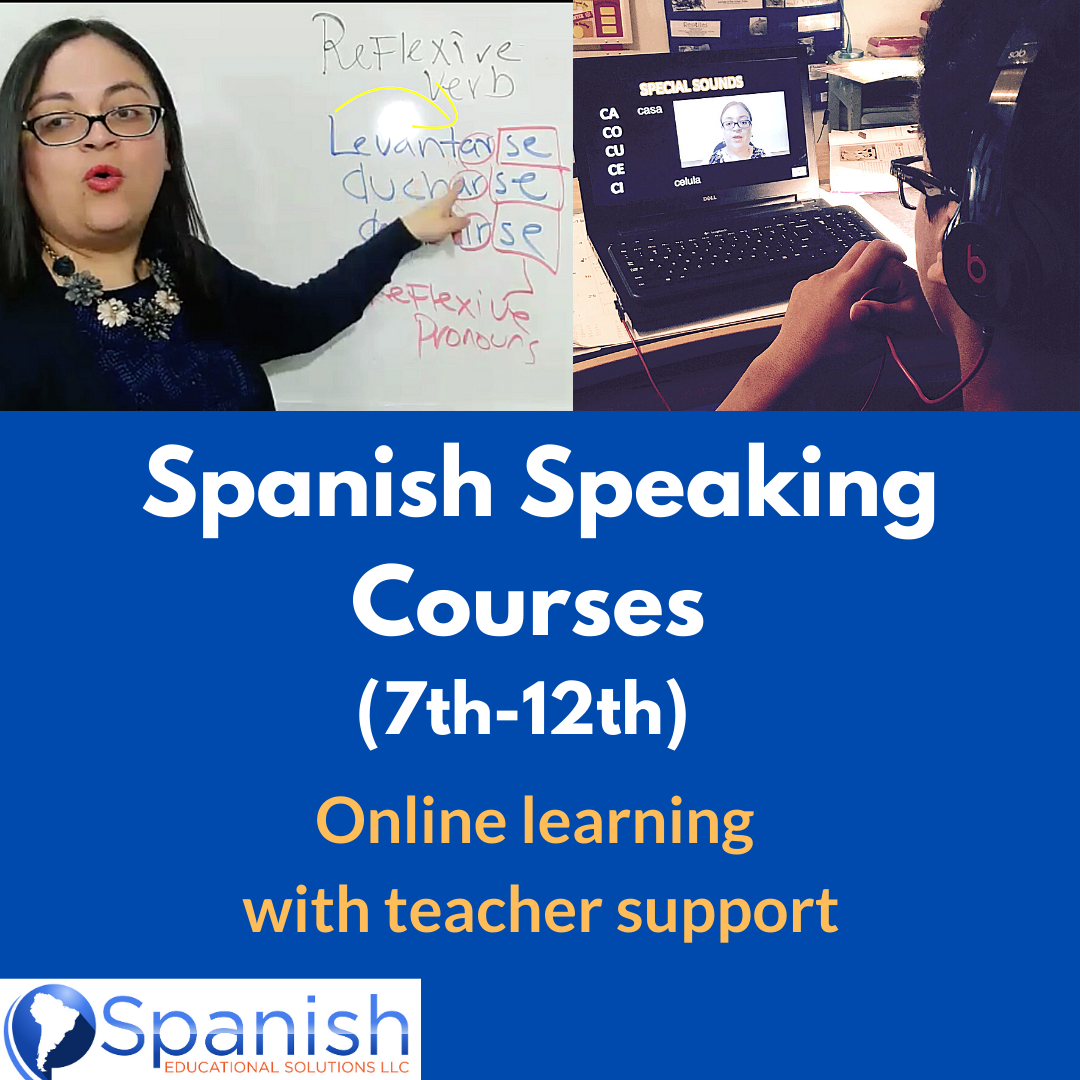 Your Instructor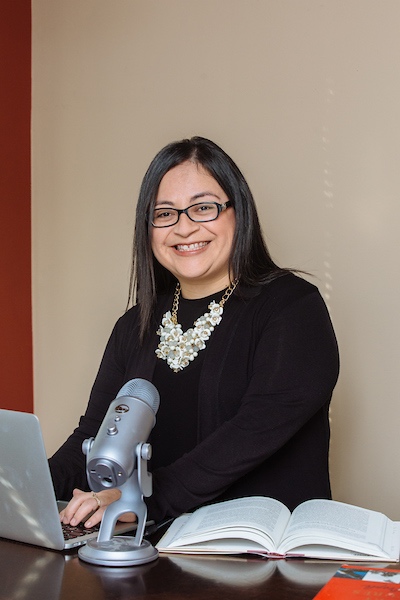 About Sra. Morato
Homeschool mom of three. Spanish certified Instructor Prek-12th grades. M.A.Ed. in Curriculum and Instruction and Online learning. Former Fairfax County Public teacher-Guatemalan native. Taught IB Spanish (international Baccalaureate program) and immersion classes for teaching 16 years. More than twenty years of classroom, tutoring experience. From primary years to advanced levels. Has helped hundreds of students learn Spanish better and to speak with confidence. Her students have gone to experience Spanish beyond the classroom. From traveling opportunities to studying Spanish at a college level.